Since 2019, Novo Tellus Capital Partners has been a shareholder of ISDN Holdings, and currently has a 8.6% stake which grew from the initial 6.4% stake. Novo Tellus partner Keith Toh, as a non-executive director of ISDN, regularly sits in on ISDN's investor briefings. In last week's briefing, he chimed in with his big-picture assessment about the impact of material shortages and of competition on the company, in response to questions.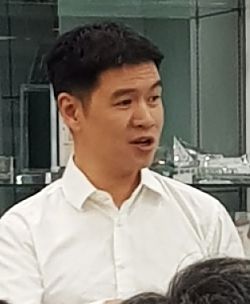 ISDN non-executive director Keith Toh"One of the great strengths of ISDN is it's gone through many economic shocks and cycles. This is a company that's been profitable for 20 years and in operation for 30 years, including being profitable every single year through the Global Financial Crisis and semiconductor cycles and so forth.
"If we look at the last two years we had the China-US trade tensions.... ISDN is a global company -- it deals with global technology. It sells into China and the rest of Asia so trade tensions definitely was something that we needed to navigate. And then came Covid-19, then supply chain disruptions and then semiconductor IC disruption and now inflation risk and the Ukraine situation.

"One thing that I'd draw investors' attention to is if you look at the performance of the company through all of these successive shocks, ISDN actually managed to grow very stably. It was one of the first industrial companies to post growth after the first shock of Covid 19. It broke in Asia around February 2020 and by the second quarter of that same year, ISDN was already growing and that's not an accident I think.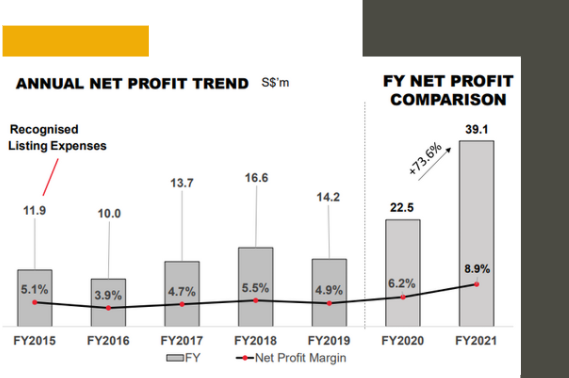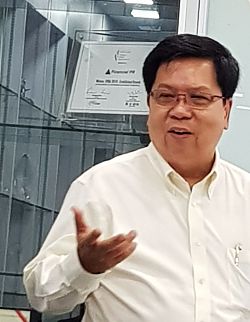 Teo Cher Koon, MD & President of ISDN"CK (the MD and President, Teo Cher Koon) and team have constructed a platform at ISDN that is very deeply diversified -- 900 employees are spread over 70 offices throughout Asia. It gives the entire organization more resilience because in the event of labor shortages or power outages or Covid-19 lockdowns or inability to move goods back and forth because of logistical constraints .... because ISDN has adopted the strategy of being close to customers, spread out throughout its core markets, there's resilience built into the company and that's why it was able to recover very very quickly from Covid and then move straight into getting operations and up and running.

"The proof is, you know, they actually managed to deliver the goods, to book growth and have continued to do so you know through the semi-conductor IT shortages and so forth.

"That same principle of diversification also applies to suppliers. For important suppliers, you'll notice that ISDN has JVs with many of them that gives the company captive access to critical components and then beyond the JV supply base, you've got literally hundreds of suppliers that the company has developed relationships with over the years. So, it's been able to push and pull not just because it's delivering diversified products but also because of the diversification of supply base when they need a robot or need a motion controller the companies have ready access to multiple sources of supply. So again, through shortages in ICs and logistics challenges they've been able to find a way to work around this.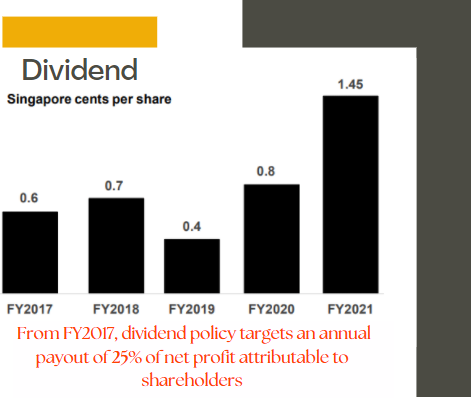 "The western companies are getting bigger but their ability to supply China is not necessarily getting better because of trade tension. The enterprise customers, industrial customers in China, are looking for non-western suppliers of technology, particularly technology that's going into critical manufacturing infrastructure and so forth and so here, as CK mentioned, ISDN does have a very strategic role to play because Singapore is perceived as geopolitically neutral and then on top of that the majority of our staff actually sit in China in local offices where they're able to cultivate long relationships and supply from a local perspective even though they are supplying from global suppliers.

"The nature of that delivery is also different from the west. In fact many of the western names that will be familiar to folks – ABB, Schneider and so forth -- have actually turned to ISDN because they realized that a western technology supplier can only go so far to localize the last leg of it. How do you take a Schneider machine and actually develop the custom software to plug it into a process or a discrete manufacturing plant in China?

"Someone needs to do that and it's not going to be the big western company because they just don't really reasonably have their legs on the ground to do this for everyone. So they need help, and that's a role that ISDN has not just played recently but played over many years, helping Japanese, Korean and other European manufacturers move the technology responsibly into China."

See also ISDN's FY2021 results presentation deck here.