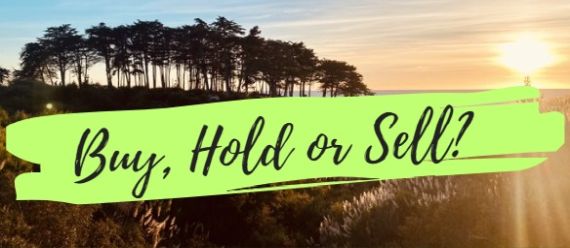 PHILLIP SECURITIES

LIM & TAN

Vertex Technology Acquisition Corp Ltd

Limited value in watching Live

• Vertex Technology Acquisition Corp is acquiring live streaming company 17LIVE Inc for S$800.8mn through the issuance of 160.162mn new shares. The valuation may rise another S$122mn from the issuance of new (earnout) shares by Aug24. Financial targets to issue these 24.4mn new (earnout) shares include EBITDA declining by an estimated 14% YoY in 2H23 (from US$11.14mn to US$9.6mn) and total revenue declining an estimated 12% YoY in FY23 (from US$363.7mn to US$320mn).

CIVMEC




We continue to favor Civmec given

its robust order books which will provide good sales and earnings




visibility over the next 2 years. We also note that management

remains confident of sustaining its steady improvements in

profit margins given economies of scale as well as productivity

improvements via automations and cost efficiencies.

Management

is also confident of meeting consensus expectations of $60mln

profit this year, translating to undemanding forward PE of only 7x

while annualized dividend yield is an attractive 5.8% and price to

book is 1x. Earnings yield of Civmec is a robust 13.7% compared to

risk free rates of 5%. Bloomberg consensus target price of $1.25

implies a potential upside of 38%. Civmec's net cash position and

low capex budget provides them with flexibility to continue to

raise their dividends (which has been on a rising trend in the past 5

years), hence we maintain "Accumulate" rating on Civmec. (we see




the change in domicile of the company to Australia as a catalyst for

securing more defense contracts from the Australian government).



UOB KH

UOB KH





REITs – Singapore 3Q23 Round-up:
Gaining A Stronger Footing

Results from the 20 S-REITs under our coverage were mostly in line with forecasts. The hospitality sub-sector registered the strongest NPI growth averaging 26% yoy. We saw resiliency from Singapore with positive rental reversions across retail, office and industrial properties despite external uncertainties. We focus on S-REITs with resilient balance sheets that could weather a protracted period of elevated interest rates. Maintain OVERWEIGHT. BUY FCT, FEHT, KREIT, LREIT and MINT.

Read more...

Greatech (GREATEC MK) 9M23:
In Line; Record Orderbook A Positive Surprise

Results were in line on record high revenue and earnings. The record-high orderbook of RM1.07b (mostly from solar, followed by EV and life science) was a positive surprise and is expected to last until 1H25. Meanwhile, expansion is on track with the group scouting for new lands to support aggressive uptake from solar, e-mobility and life science customers. We trimmed 2023 earnings by 5% for house-keeping purposes. Maintain BUY on Greatech. Target price: RM6.20.



Read more...

UOB KAYHIAN

DBS Vickers

Hong Kong Exchanges and Clearing (388 HK)

October Headline ADT Slumped To Lowest Level In Four Years

October headline ADT plunged 12.7% mom to HK$78.8b mainly due to weak investor sentiment as concerns over the economic recovery momentum persisted. Although November ADT rebounded 14.4% after the levy cut announcement, it still remains below the HK$100b level. Nonetheless, we still expect the potential year-end rally and earlier rate cut bets to contribute to improved ADT and stock price performance. Maintain BUY. Target price: HK$370.00.

News Analysis: Legal action against master-tenant for rent arrears
• Originating claim against Kleio One-Solution; master-tenant at 33 & 35 Penjuru Lane.
• Seeking a sum of c.S$2.1m for unpaid rents, taxes, and late payment; security deposits likely to have been exhausted before this.
• Court proceedings and backfilling with a suitable tenant could be a long-drawn affair, implying an extended downtime in rental income for the property; potential DPU downside of 6.5% - 7.5%. • Reiterate FULLY VALUED recommendation with a TP of S$0.30.

Read more...