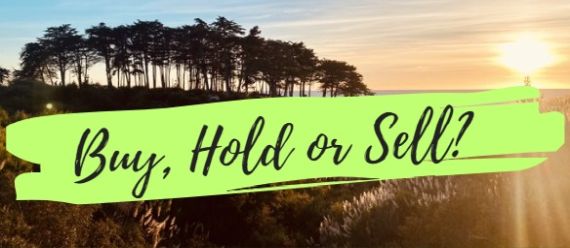 MAYBANK KIM ENG

MAYBANK KIM ENG

Bumitama Agri (BAL SP)

3Q23 results: Beat expectations yet again

Key attraction lies with its high dividend yields

3Q23 results beat our/street estimates. Key outperformance was its better-than-expected sales on net inventory drawdown and lower-thanexpected fertiliser application. We expect a weaker QoQ performance in 4Q as output has likely peaked in 3Q, and as BAL has a normalised inventory levels as at end-Sept. Following our revised EPS forecasts, BAL remains a BUY with a higher TP of SGD0.94 (previously SGD0.89) on unchanged 8x FY23E PER, -0.5SD its 5Y mean. BUY for its single-digit PER with >7% dividend yields.

ComfortDelGro (CD SP)

Staying on track

3Q23 results in line; maintain BUY

3Q23 PATMI of SGD49.9m (+9.2% QoQ; +54.5% YoY) was broadly in line with our and market expectations. 9M23 core earnings rose 9.6% YoY to SGD128.4m, or about 75%/72% of MIBG/consensus full-year estimates. The sequential improvement was underpinned by steady performance in both its Public Transport and Taxi & Private Hire segments. We tweak our FY23- 25E EPS by 3-4% due to slightly better EBIT margin assumptions. Retain BUY with a higher DCF-based TP of SGD1.55 (8.3% WACC and 0.5% longterm growth) from SGD1.50.

MAYBANK KIM ENG

UOB KAYHIAN

UMS Holdings (UMSH SP)

Recovery on track

Brighter outlook – Maintain BUY UMS reported 3Q23 revenue of SGD71.3m and PATMI of SGD15.3m, in line with our/consensus estimates. Management expects 4Q23E semi-con revenue to be flat but the aerospace segment to continue to pick up. Semicon revenue is expected to pick up in FY24E with the ramp up for the new customer still progressing as planned. Interim dividends will also likely be increased to SGD1.2 cents, bringing yield to 4.3% for FY24E. As a result, we maintain BUY with a TP of SGD1.44, pegged to 11x FY24E P/E.

SEA (SE US)

3Q23: Results In Line; 4Q23 Could Be Better Due To Seasonality

SEA's 9M23 earnings were in line at 85% of our full-year estimate; 3Q23 net loss was expected due to increased sales and marketing expenses for its e-commerce segment despite revenue growth. We expect 4Q23 earnings to improve qoq with all segments seeing improvement during the festive season. However, e-commerce margin may remain low due to the high trade-off cost. Maintain BUY with a target price of US$72.25.

CGS CIMB

UOB KAYHIAN

ComfortDelGro

Further earnings recovery taking shape

■ CD's PATMI grew to S$50m (+9% qoq, +54% yoy) in 3Q23, roughly in line with expectations, boosted by margin recovery in its UK public bus business.

■ We see further earnings recovery in the UK as CD enjoys a further uplift from service fee indexations and new contract wins at significantly better rates.

■ Singapore operations largely stable in 3Q23 amid industry competition and higher utilities costs. Reiterate Add on further earnings recovery in 4Q23F.

UMS Holdings (UMSH SP)

3Q23: Results In Line With Expectations; Outlook Remains Buoyant

3Q23 earnings of S$15m (-64% yoy/+32% qoq) were in line with expectations, with 9M23 earnings of S$44m (-46% yoy) forming 73% of our full-year estimate. UMS benefitted from improved material margins which grew 0.7ppt yoy due to higher USD/SGD exchange rates and renewal of its integrated system contract with its key customer. UMS has a buoyant outlook, supported by sanguine guidance of key semiconductor equipment makers. Maintain BUY and target price of S$1.56.