Geo Energy Resources has just completed a major transaction to buy a coal asset in Indonesia.

It's been in the works for many months. Guess what happened yesterday (19 Oct) which was the day after the deal was completed?

Three insiders made purchases of the Singapore-listed Geo Energy stock (photo below).



It's a side-show but it sends positive signals to the market.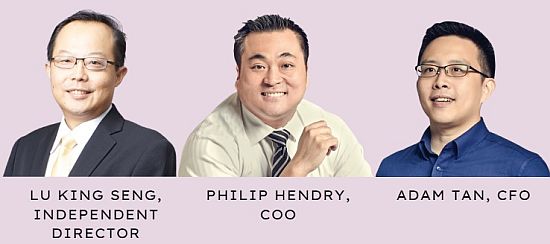 Geo Energy's filings with the SGX yesterday (19 Oct) said the trio bought shares yesterday:

• Mr Lu bought 100,000 shares, bringing his total holding to 1,000,000 shares.


•

Mr Hendry: 580,000 shares


•

Mr Tan: 80,000 shares.

Mr Hendry and Mr Tan's purchases are their first ever.


Stock price

30 c

52-wk range

21 – 42 c

PE (ttm)

3.75

Market cap

$417 m

Shares outstanding

1.39 b

Dividend
yield (ttm)

15.3 %

1-yr change

-24%

P/B

0.76

Source: Yahoo!
The price the trio bought at -- 30 cents per share or thereabouts -- was at a six-month high.

In the near-term, Geo Energy stands to enjoy greater profitability as coal futures for 4Q2023 and 1Q2024 are up about 20% versus 3Q2023.

As for the M&A completion, investors will interpret that the insiders are well-positioned to know the value that potentially can be created by the acquisition and the road map to development.

There are near-term value and longer-term value that need much effort and investment to reap.


In Geo Energy's own words, following its acquisition of a 58.65% stake in PT Golden Eagle Energy Tbk, and a 33.00% stake in PT Marga Bara Jaya with ready-for-development infrastructure:

• The future of thermal coal is expected to shift towards a calorific value of 4,000 GAR with low ash and low sulfur characteristics. Securing the sizeable 2P (Proved and Probable) reserves of around 275 million tonnes with such characteristics allows Geo Energy to strengthen its foothold in the domestic and international coal markets.

• These reserves were valued at a preferred value of US$809 million based on 2023 variable coal forecast and a preferred value of US$957 million based on a constant coal price as set out in the Independent Qualified Persons' Report and Valuation Report announced on 24 August 2023.

• The ready-for-development world-class infrastructure will enable Geo Energy to ramp up its production to 25 million tonnes per annum, as well as service neighbouring mines. This will distinguish Geo Energy as an integrated coal player and allow it to establish a dominant position in the region.