CGS CIMB

MAYBANK KIM ENG

Keppel Corporation

No deal from Temasek

■ Temasek has invoked the MAC pre-condition and will not proceed with its partial offer for KEP. The SIC has confirmed and has no objection to this.

■ We expect KEP's share price to further correct in the near term to the previous trough of 0.82x P/BV or c.S$4.88.

■ Our SOP TP remains at S$6.46. 2H earnings recovery and stronger gains from asset recycling are catalysts. Add after share price shock subsides.

OCBC Bank (OCBC SP)

Not yet shipshape

NPL uncertainty despite North Asia bright spot

OCBC's 1H20 PAT disappointed Street/MKE on larger than expected provisioning charges. The group has had a number of negative surprises on its O&M exposure in the past and it manifested in the current quarter too. Additionally, around 10% of their loan book is under moratoriums, which may begin to see pressure as these expire in 2H20. NPL risks spilling over to 2021-22 cannot be discounted. Separately, operational normalisation may be muted for the group's ASEAN businesses given the various stages of lockdowns, while North Asia may be a bright spot. Dividend caps may keep yields depressed and uncertain in the near term. Maintain HOLD.

MAYBANK KIM ENG

RHB

Venture (VMS SP)

Resilient, but priced in

1H20 in line; fairly valued; maintain HOLD

1H20 PATMI was in line with our and street estimates, falling 28.2% YoY to SGD130.5m, due to disruptions caused by Covid-19. We trim FY20-22E EPS by 3-7% to adjust for a slightly softer recovery profile. That said, our ROE-g/COE-g TP rises to SGD18.46 as we roll forward valuation to 2x FY21E P/B (previous 1.6x FY20E). Maintain HOLD as the recovery looks priced in. We prefer Frencken (FRKN SP, BUY, TP SGD1.20) given i) more attractive valuation; and ii) potential for positive earnings surprise.



CapitaLand (CAPL SP)

Resilience From Well-Diversified Portfolio; BUY

 BUY, with new SGD3.75 TP from SGD 4.00, 37% upside. 1H PATMI was in line with CapitaLand's earlier market guidance. The retail and lodging segments remain badly hit by COVID-19, but the impact was cushioned by stable recurring income from its fund management and industrial portfolios. CAPL now trades at a 10-year low (-2SD) P/BV of -0.58x (Figure 2), which we believe underestimates its well-diversified portfolio's strengths.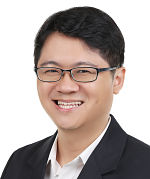 Check out our compilation of Target Prices