RHB

RHB

Wilmar International (WIL SP)
IPO Approaching; Maintain BUY

 Maintain BUY, higher TP of SGD5.45 from SGD4.87, 14% upside and c.3% yield. Wilmar International announced last evening that the Shenzhen Stock Exchange (SZSE) ChiNext Board Listing Committee has approved the proposed listing of its China subsidiary Yihai Kerry. The next hurdle is the final registration approval by the China Securities Regulatory Commission (CSRC). We are positively surprised by the expedited procedure and expect the listing to happen by year-end. With the IPO imminent, we raise our TP to reflect the potential valuation of Yihai Kerry.

CSE Global (CSE SP)

1H20 Results Prove Resilient; Stay BUY

 BUY, new TP of SGD0.60 from SGD0.54, 11% upside with c.5% FY20F yield. CSE Global booked 39.1% YoY and 47.7% YoY revenue and PATMI growth in 1H20, to SGD255.6m and SGD15.1m. Excluding a one-off FX gain, NPAT would have been c.SGD12.1m – at 53% of our previous fullyear forecast. We anticipate FY20 results to outperform expectations, while the growing revenue from other segments should mitigate the softening in the oil & gas (O&G) sector. As such, we adjust our earnings forecasts by 9% and 7% for FY20-21.

CGS CIMB

CGS CIMB

ST Engineering

1H20F: Covid hit, but better off than peers

■ We build in sharper revenue decline and margin compression for aerospace, marine and electronics to reflect a more severe impact from Covid-19.

■ Land systems is the only sector that weighs in earnings growth from defence projects delivery. We estimate c.S$150m from JSS to lift FY20F profit.

■ FY20-21F EPS cut by 8-9%. With its diversification, STE should fare better than its industrial/conglomerate peers. Reiterate Add with a lower S$3.46 TP.



BRC Asia Ltd

Approaching the end of the tunnel

■ Impacted by the industry-wide stop work order, BRC recorded a core net loss of S$6.4m in 3QFY9/20. Yet, the loss was narrower than our expectations.

■ Construction activities set to improve from Aug onwards as government targets to clear migrant worker dorms of Covid-19.

■ Reiterate Add. BRC's leadership position in the reinforced steel industry makes it a good proxy for a construction sector recovery in the medium term.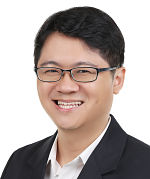 Check out our compilation of Target Prices